Midnight Beef Tallow Smoked Brisket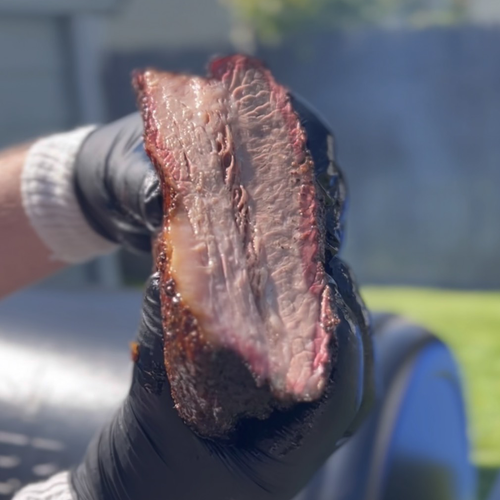 Take your brisket to the next level with this juicy recipe from BBQLou.

Prep Time: 45 minutes-1 hour
Cook Time: 16 ½ hours
Rest Time: 1 hour
 
Ingredients:
-10 lb brisket
-Black pepper
-Killer Hogs TX Brisket Rub
-Beef tallow
-Butcher paper
-Bear Mountain Hickory BBQ pellets
Instructions:
1) Make sure the fat is trimmed off the brisket.
2) Season the brisket generously with black pepper and brisket rub.
3) Let it sit for 30 minutes.
4) Pre-heat your grill or smoker to 200 degrees and add Bear Mountain's Hickory pellets.
5) Place beef tallow and the brisket into a pan.
6) Place the pan into the smoker for approximately 12 hours, until the internal temperature of the brisket hits 170-175 degrees. Always take temp reading from the middle of the brisket.
7) Remove the brisket from your grill or smoker, wrap with butcher paper, and pour the tallow over the meat side of the brisket.
8) Place back in the smoker at 250 degrees until the brisket is an internal temperature of 203, approximately 4.5 hours.
8) Remove from smoker, wrap in a towel, and let rest for 1 hour. You can also let it rest for up to four hours in a cooler.
9) Slice against the grain and enjoy!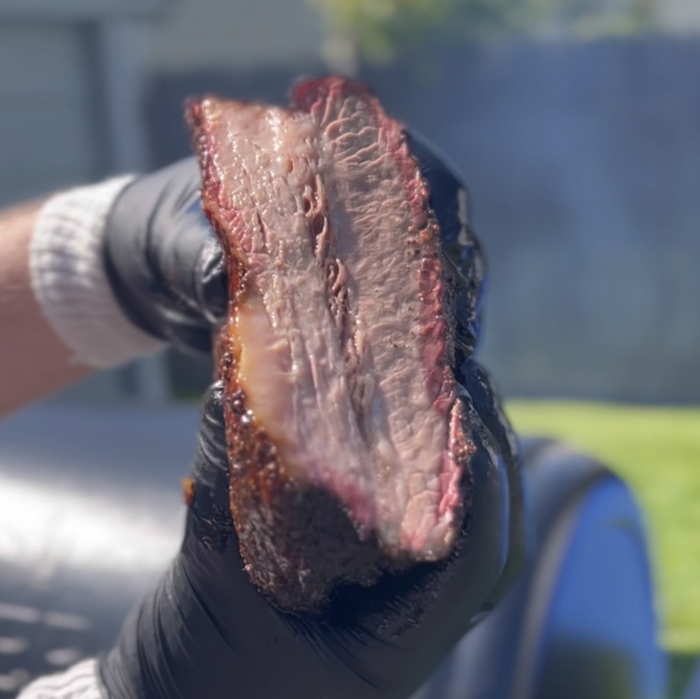 Pairs well with the following Bear Mountain Premium BBQ Pellets